Have your say on the proposed changes to stroke services in Coventry and Warwickshire.
The three local clinical Commissioning groups that plan and buy services on behalf of local patients, NHS Coventry and Rugby CCG, NHS South Warwickshire CCG and NHS Warwickshire North CCG have launched a consultation on proposals for the future of local stroke services. The consultation deadline is 2nd February 2020.
Our nearest community event is being held on Tuesday 14 January 2020, 6pm-8pm at Atherstone Memorial Hall, Long Street, Atherstone, CV9 1AX
More details can be found here: https://www.strokecovwarks.nhs.uk/Home
Men in General at Austrey Village Hall
Craig Tracey will be hosting a 'How to consult effectively' event for the HS2 realignment consultation at Austrey Village Hall, on Wednesday 31 July 2019. Please share.
HS2 Consultation Questionnaire
By now, all Austrey residents should have received a HS2 consultation questionnaire. Completion is not limited to one per household, so if you need spare copies there are some in Austrey Stores, or alternatively you can email parishclerk@austrey.co.uk and a questionnaire can be emailed to you.
​
Don't forget the drop-in information session being hosted on 4th July by HS2 This will be held at Austrey Village Hall from 2pm - 8pm.
​
​
Mobile Library Dates 2019
Warwickshire Libraries Mobile Library will visit Austrey on the following dates and times:
​
Austrey Main Road Layby - 10.20-10.50
Austrey Bird In Hand Pub - 11.05-11.20
​
January 8th & 29th
February 19th
March 12th
April 2nd & 23rd
May 14th
June 4th & 25th
July 16th
August 6th & 27th
September 17th
October 8th & 29th
November 19th
December 10th
​
For all enquiries or to renew books please call 01926 851031
or renew online at https://www.warwickshire.gov.uk/libraries
​
​
Austrey Parish Council is interested in finding out if anyone has been involved in an accident or near miss on the corner by Flavel Farm. This is the sharp bend on Warton Lane as you leave/enter Austrey at the Warton exit, as per the photo to the left.
​
Any details would be greatly appreciated, especially dates of such incidents. Personal details can of course be omitted or kept anonymous if preferred.
​
Please contact parishclerk@austrey.co.uk if you can help.
Austrey Parish Council is holding a drop in session on
​
MONDAY 17th DECEMBER 2018 from 6pm - 8pm at Austrey Baptist Church Hall
​
HS2 is happening and we need the best possible deal for Austrey in order to mitigate the damage that will be inflicted on our village over the 4/5 year construction period.
​
Prior to it being finalised in parliament in the spring (and at that point we can have no influence at all on the impact this will have on the village) there is a final consultation period which is due to close on 21/12/18.
​
WE need to complete as many consultation forms as possible and there will councillors at this drop-in session to support you in completing one - armed with tea & biscuits - so that you can make your views known to HS2.
​
If you can't attend but would like a copy of the consultation document, please let us know and we can arrange to get one dropped off to you, or alternatively, the consultation document can be completed online at
​
https://ipsos.uk/environment2b
​
​
​
​
​
​
Halloween Games Party at No Mans Heath Village Hall
Sunday 28th October from 1pm - 4pm
£3 per child to include refreshments & games
Booking required
Click on the pumpkins for more information!
​
Join us at Austrey Playing Fields for our annual fireworks & bonfire bonanza!
​
Tickets will be on sale from 10th October at Austrey Stores, The Bird in Hand, Maypole Stores and Four Shires Farm Shop
Prices are £7 per adult and £3 per child aged 12-16
Children under 12 go free
July 2018 Parish Council Meeting
In a change to our usual PC meeting day, due to the number of councillors who are unable to attend a meeting on the 2nd Wednesday of July, this month's meeting will instead take place on Thursday 12th July. It will be held at the normal time of 7.30 at Austrey Village Hall.
​
As always, everyone is welcome to attend.
​
​
Operation Snap - report poor driving and dangerous behaviour
Road users across Warwickshire, Worcestershire, Herefordshire and Shropshire can report incidents using footage from dashcams or other devices
As part of Operation Snap, members of the public can submit (via a secure online form) digital footage showing potential traffic offences. This can range from driving dangerously or carelessly to overtaking on solid white lines, using a mobile phone while driving, ignoring traffic lights or dangerous driving around other road users, such as horse riders and cyclists. Your submission will be sent to Warwickshire Police and West Mercia Police where the evidence will be reviewed by one of our road traffic officers, who will enforce against any offences committed.
​
For more information, please see the Frequently Asked Questions section.
Austrey Pre-school Open Day
An Austrey Pre-School open day is to be held for all families within the local community on Saturday 7th July 2018 from 09:30 to 12:30. This will provide interested parents/carers with the opportunity to meet with pre-school staff and committee members regarding pre-school places for their children.
Community Police Van in Austrey and Birchmoor
On Monday 11th June, the Community Police van will be in Austrey and Birchmoor villages providing crime prevention information and the opportunity to speak to your local beat officer and rural crime officer about any issues or concerns. There will also be the opportunity to have items property marked including power tools, bicycles, IT equipment, etc. Also if you are a van owner please come and ask about our van packs.
Austrey, outside village shop - 5.30pm to 7pm
Birchmoor, on club car park - 7.15pm to 8.30pm
Warwickshire Trading Standards have entered into a partnership with "No Rogue Traders Here!" to put consumers in touch with local traders who have been fully vetted. If you are looking for a builder, plumber, electrician, decorator or just an odd job man and are worried about rogue traders, click the image on the "Rogue Traders" logo image for more details.
Temporary Closure of Warton Lane, Austrey
Warwickshire County Council has made a Temporary Traffic Order closing Warton Lane, Austrey from the junction with Cinders Lane to the Gas Compound, to vehicular traffic. The closure is required for carriageway resurfacing. The Order will commence on 27 February 2017 and will last for a period of 18 months, or until the works are completed, whichever is the earlier. However, it is anticipated that the works will be completed by 17 March 2017. Pedestrian access to and egress from properties and land situated adjacent to the length of road to be closed will be maintained at all times. Vehicular access will be maintained where possible. An alternative route will be signed and is available via: Austrey Road, Maypole Road, Little Warton Road, Orton Road, Norton Hill, Main Road, Bishop Cleeve and vice versa. The Council regrets any inconvenience that may be caused. The team dealing with this Temporary Traffic Order at Warwickshire County Council is County Highways North (Tel: 01926 412515). Any enquiries relating to the works being undertaken may be directed to the Contractor dealing with this matter, Paul Kelly for Balfour Beatty (Tel: 07837 319323).
​
​
​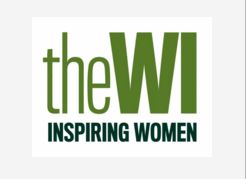 Come along to Austrey Village Hall, from 10-12 on the last Tuesday of the month, and join members of the Austrey WI for tea, coffee, cakes and a chat! Everyone welcome.
Austrey Social Group Visits Chatsworth
Austrey Social Group and friends visited Chatsworth House to see it in all its glory at Christmas.
Luckily the rain held off and we were able to sit outside drinking coffee before visiting over 100 stalls selling food, wine, beers, cheeses, clothing, novelty items, seasonal decorations and gifts - a cornucopia of delights!
After a lunch of locally produced food, we entered the house which, in conjunction with Birmingham Ballet, reflected the theme of The Nutcracker Suite! A Christmas tree made up from pink ballet points was one of the first delights; the dance around the huge Christmas tree in the hall was breathtaking. Each room presented us with another beautiful display. It was a wonderful sight and thoroughly enjoyed by all.
Austrey Open Gardens, 2017
Austrey Gardening Society has confirmed that its biennial Open Gardens weekend will take place on the 17th and 18th June, 2017. Residents of Austrey are invited to open their gardens to the public or to set up a "white elephant stall in their gardens, driveways or garages, selling home-made jams or chutneys, home-grown produce, crafts, books or unwanted "stuff" (no food please!). There will also be a sausage and ale festival at the Bird in Hand that weekend. We are looking for volunteers and any suggestions to help make this a success. The main beneficiaries will be Austrey Village Hall, St. Nicholas Church, Austrey Baptist Church and the Gardening Society itself.
For more information, to participate, or to advertise in the programme, please contact austreygardeningsociety@gmail.com or call Jane Hodgkinson on 01827 830 164.
Join the Parish Council for carol singing, mince pies and mulled wine as we light up the Christmas tree on Main Road at 6pm on Thursday, 1st December. We may even have a surprise visitor from Lapland....
Warwickshire County Council launches Living in Warwickshire Survey
WCC has launched the Living in Warwickshire survey, which gives Warwickshire residents the chance to have their say on a range of public services within Warwickshire.
This is an opportunity for people to have their say on what living in Warwickshire is really like. The research will gather people's views on a variety of topics including health and wellbeing, community safety, local neighbourhoods, transport, and public service provision.
​
Austrey Scarecrow Competition 2016
As part of the Austrey 2016 Festival, a Scarecrow Trail and Competition is being supported by Austrey C of E Primary School in collaboration with Austrey Festival & Austrey Parish Council. Please join in the fun and make and display a scarecrow(s). The Scarecrow Competition will take place over the weekend of 9th & 10th July 2016 and you can follow a Scarecrow Trail around the village. We also plan to have a Scarecrow Trail quiz to add more fun to the event.
Rural Business and Horse Owners
Warwickshire Rural Watch are holding a meeting to discuss rural crime and other issues that affect you on Thursday 26th May 2016 from 7 to 9pm at Over Whitacre Village Hall, Nuneaton Road, Over Whitacre, B46 2NG.
Austrey Neighbourhood Watch Alert
Please can you be aware of a recent spike of Burglaries in the area. We have had four house break in's during the past month.
There is a lot of work going on behind the scenes to deal with potential suspects but The Safer Neighbourhood Team are limited as to what they can tell us at this time as the cases are still on going.
We have also had an incident of tools being stolen. If any resident would like to take up on the offer of free property marking then please get in touch with Beryl or Colin and we will ask the SNT to arrange the Property marking for you.
Please reload