Austrey Archery Group
Austrey Archery Group welcomes both experienced archers and complete novices, regardless of age or level of fitness. If you are new to the sport you need to take a course of training, and we run courses – usually four Saturdays – in March and October each year. We meet on Saturdays from 10.00am to noon, and on Wednesdays from 6.00pm until dark, at Shuttington and Alvecote Village Hall, Main Road, Shuttington, B79 0DP
Do contact us at austreyarcherygroup@hotmail.co.uk or drop in to talk to us – you will be most welcome.
​
The Austrey Artists meet every Wednesday morning in the Village Hall from 10.00am until 12.30pm.
The members of the group who paint, use a variety of mediums including watercolour, pastel, acrylic and pen and wash.
Austrey Rubber Bridge Club was founded in 1990 so that residents of Austrey and the surrounding area could play bridge in a friendly and informal atmosphere. We meet at 7.30 p.m. every Monday (except bank holidays) in the Village Hall.
Austrey Gardening Society
Austrey Golf Society is over 20 years old and although none of the original founders are still playing, the Society continues to thrive with over 25 members today. Many of our members live in Austrey and surrounding villages, and play at various golf clubs in the area including Drayton Park, Maxstoke, The Belfry and Willesley Park in Ashby.
We play once a month, always on a week day, and at least 8 times a year. Costs vary from £25 to £40 for an 18 hole game and usually include an English breakfast before we tee-off. Our choice of golf course varies from Championship to more local courses, but always in the Midlands and we look to play at different clubs every few years.
Attendance is optional, although at least 16 members meet up and play once a month. Quite often members bring friends or work colleagues along as guests.
​
Membership is only £25 per year, and the fee goes towards prizes and our optional annual Christmas dinner.
Guests are always welcome, at the same cost, and if you are interested in joining, or would like to come along as a guest to see if you would like it, then you would be most welcome.
Please contact Steve Fenton at the Austrey Golf Society by email at stephen.fenton@btinternet.com
Austrey & Newton Regis Cricket Club
Austrey Residents' Association
Austrey Residents' Association is a constituted organisation open to all members of Austrey Village to join free of charge. It provides support where and when needed including many issues of concern to the village. For example, these include concerns over planning applications, support for the Neighbourhood Plan, financial support for village activities, a regular monthly news bulletin and direct help with problems such as surface water drainage and its effects.
The association has a committee that meets on a monthly basis and the AGM take place in the Village Hall on a quarterly basis.
If you would like to join Austrey Residents' Association please contact David Rowse on 01827 830342; email address - davidwrowse@btinternet.com. Membership is free and the committee welcomes new members and fresh ideas.
Hazel Meadows Allotment Society
We currently have no vacant allotment plots, but if you would like to be placed on a waiting list, please contact:
Mick Beeson on 07979 817356 or email mick.beeson@sky.com
R.O.M.E.O .Group
Retired Old Men (who enjoy) Eating Out We meet on the last Friday of each month usually at the Appleby Inn at 12.30 for about an hour, and we have the opportunity to buy ourselves a meal if required. Occasionally we have a meeting elsewhere, but often just a social meeting and chin wag.

Interested?

Contact John Daley
01827 830538
Tamworth Football Club Academy
Tamworth FC is delighted to announce that Austrey Playing Fields are now being used by the Club's thriving Academy. The youth development operation at the Lambs, which was relaunched in 2015, has around 130 local youngsters attached to it from the ages of 7-16. As well as this, 24 players aged 16-18 joined the Club on a full-time football and education scholarship in September.

Tamworth FC General Manager George Delves commented "The new 3G pitch at The Lamb has been a big help to the Academy, however, we have grown very rapidly and were on the lookout for another high quality venue. We were made aware of the situation at Austrey over the summer, and jumped at the opportunity to get involved. It has been great to see both the scholarship group and our U16 Midland Junior Premier League team playing there every Saturday morning."

First team Manager Andy Morrell, who also uses the facility for his coaching company iAM Football, added "We have been made to feel very welcome by everyone connected with Austrey, and have been impressed by how well the pitches and dressing room areas have been looked after. We are aiming to enter more Academy teams into league programmes next year, so will be down there even more regularly. There's a good chance we will bring the first team and U21 lads down for some sessions during pre-season also."

Tamworth FC would like to place on record its thanks to everyone connected with Austrey Playing Fields, and looks forward to a close working relationship in future. For additional information about youth development at Tamworth FC, please contact georgedelves@thelambs.co.uk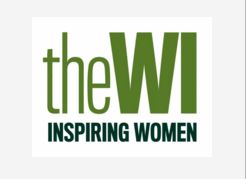 Austrey WI is a friendly village group. We meet at Austrey Village Hall at 7.30 pm on the second Thursday of every month (apart from August) and visitors are welcome at any of our meetings. Click on the button below for details of our 2020 programme.
We also hold a coffee morning on the last Tuesday of every month from 10-12, also at the Village Hall. Everyone is welcome to come along for a chat, tea/coffee and cake.
​
For further details, please contact our Secretary, Lynn Wynne 01827 830716
WALKING FOR HEALTH
​
Austrey has a very active walking group who meet every Friday morning at 9.50am. Our usual meeting place is the car park of the Baptist Church. However, during periods of bad weather when local trails are sodden, we arrange to travel by car or bus to nearby sites where gravel trails allow year-round walking.
​
We are part of the Warwickshire Councils Walking for Health project and as such aim to walk between 2 - 4 miles. We do, however, structure our walks to allow those who wish to go further the option to extend their walk.
If you wish to join the group or try out one of our walks ring Pam Orton on 01827 830487 to confirm when and where we are meeting next.
Please reload