Austrey Parish Council meets on the second Wednesday of each month
(apart from August and assuming we are quorate) at 7.30pm in the Village Hall.
Members of the public are warmly invited to attend any of our meetings. Many local issues are discussed and action, where necessary, is taken in consultation with the village residents. For further information about what the Parish Council does, and for agendas, minutes and meeting dates, please explore the links above. Meet your Parish Councillors below: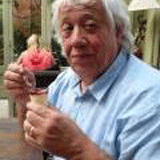 Tony is 68 years old, a married father of two, and grandfather (Pops) to three. He has lived in Austrey since 1974. Tony joined the Parish Council in 2013 and his areas of responsibility are village maintenance, school liaison and funding.
​
Tony can be contacted at: tony@austrey.co.uk
Tristan was born and bred in the village and lives in Austrey with his wife and young daughter. He's 38 and a farrier by trade, and has also helped run Austrey bonfire for a few years now. A Parish Councillor since 2018, his areas of responsibility on the council are village maintenance, playing fields, bonfire co-ordinator and school liaison.
​
Tristan's email address is: tristan@austrey.co.uk
Sam was born and raised in Austrey. Passionate about the village and the people within it, Sam wants to ensure that Austrey continues to thrive and develop at a pace that suits the village and its inhabitants. Her areas of responsibility are the Neighbourhood Plan, communications, finance and HS2. Sam joined the council in 2018.
​
Sam's email address is: sam@austrey.co.uk
Heather joined Austrey Parish Council in 2019. Her areas of responsibility are planning, Neighbourhood Plan and finance.
​
Heather can be contacted on: heather@austrey.co.uk
Helen, her husband and two children settled in Austrey in 2012 and she recently joined the parish council as she feels very privileged to live within such a lovely community. Helen is very keen to help support the village and its residents by ensuring Austrey continues to be a delightful village and a wonderful place to live. Her areas of responsibility are finance, funding and planning.
​
Helen's email address is: helen@austrey.co.uk
Heather is married to Michael and mum to Cameron. She has lived in the village for 28 years and is happiest when she's outdoors.
Her areas of responsibility are village maintenance, playing fields and bonfire liaison.
​
Heather can be contacted on: heatherswan@austrey.co.uk
Jacqui is the newest member of the council, having been welcomed in May 2021. Her areas of responsibility are funding, planning and HS2 liaison.
​
Jacqui can be contacted at jacqui@austrey.co.uk
Lynsey Treadwell - Parish Clerk
Lynsey is in her 11th year as the Parish Clerk and Responsible Financial Officer. She has an Honours Degree in Social & Public Policy.
The Clerk of the Parish Council is not elected. This position is equivalent to an officer in local government and unlike the Councillors is a paid, part-time position.
The clerk prepares agendas and takes minutes of meetings, undertakes administrative and clerical duties on behalf of the Councillors, and is trained to provide advice and guidance on certain issues such as legal requirements and
responsibilities of the Council.
The Clerk's address for correspondence is: Austrey Parish Council, c/o 12 Hollybank Estate, Austrey, CV9 3ET